Water Utility Management designs, permits, constructs, acquires, maintains, and operates community water and wastewater systems. This means that all the machinery is almost always in an environment that is surrounded by water. Marsh Fasteners has been providing marine grade fasteners for use in such applications for the past 20 years.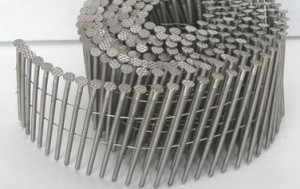 FAQs
Which Industries Are Included By 'Water"?
The water industry is made up of the following subsidiary industries:

Water Treatment Plants
Filtration Equipment Manufacturers
Pump Manufacturers
Purification Systems
Water Utility Companies
Sludge Treatment Plants
Desalination Plants
Reverse Osmosis Plants
Water Reuse Installations
Why Stainless Steel?
Stainless steel used to be very expensive. However, with most of the fasteners coming from offshore, stainless just isn't that expensive anymore and for uses in which water is constantly present, stainless makes an ideal fastener. It normally doesn't corrode even if there is a constant water presence. And it is even resistant to seawater.
Fasteners in Fabrication
Fasteners are used to join two or more parts of an assembly, creating a larger functional whole. These small parts are, therefore, subject to a lot of stress and wear-and-tear. This is true for all piping and pumping applications in the water industry and as such, one needs to be able to rely on their fasteners.
Why Marsh Fasteners
Marsh Fasteners specializes in OEM stainless steel nails, screws, nuts bolts, and all other marine grade fasteners. For over 20 years Marsh Fasteners has provided:
Quality stainless steel fasteners and hardware
Competitive pricing
Bulk, packaged or kitted inventory
Construction projects
Excellent inventory including
Standard stainless steel fasteners
Specialty stainless steel fasteners
Friendly and knowledgeable staff
Marsh also provides aluminum, silicon bronze, brass, hot dip galvanized and nylon fasteners for those niche applications.