In today's market, the quality of the screws you buy is vitally important. In general, screws are made from low to medium carbon steel wire, but this is not always the case. In some instances, other metals can be used including the likes of brass, steel,
Read more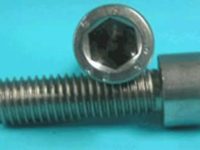 If you think that screws are screws, you're wrong. They most certainly aren't. Just like any other fastener or component, screws are purpose designed which means that
deck screws
and wooden screws are quite different. Deck screws have a major advantage over nails and wooden screws:...
Read more